KH Pro Sound & Light
Sdn Bhd
60, Jalan Gaya 1,
Taman Gaya,
81800 Ulu Tiram,
Johor, Malaysia.

+607-8629268
PAL WIRELESS MICROPHONE Q10
Microphones --- PAL ---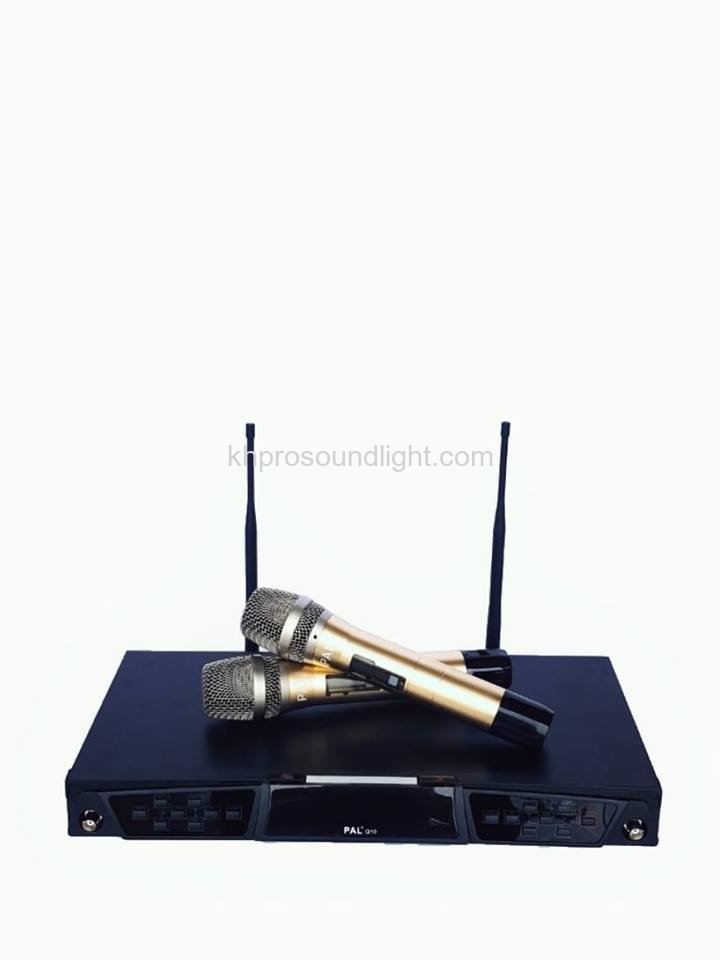 FEATURES
1.Professional stage, UHF, PLL circuit; channel 10 group a total of 100 free choice set.
2.Idea environment for effective distance can reach more than 80 meter. The two channels.
3.In sound code lock reception mode and quartz, can ensure the stability of the system.
4.The use of advanced audio compression circuit, effectively inhibit the generation of noise.
5.The precision of circuit design, can meet the normal use of poor weather conditions.
6.Infrared automatic frequency function, greatly simplifies the complexity of the operation.
7.The LCD digital display mode, make the operation more intuitive.
8.It has two set of audio output balance and imbalance, and any mixer, power amp is
connected.